Continue Your Journey
The Diamond Process helps you connect to your authentic self, to live fully in the moment, free of the past, open to the future in harmony and alignment with your life's true purpose to feel love.
The Diamond Process is a healing philosophy and technique that helps the individual redefine their world. The Diamond approach facilitates the maturation of different aspects of the individual personality. Based in the philosophy that self-awareness creates self-development, the individual learns how to identify and work with challenges of growth and development and therefore provides the ability to recreate and renew.
Whether you are starting over personally or starting a new business; want to deepen your spiritual journey; heal your heart; create intimate relationships; build abundance, we have several programmes and products to assist you on your journey.
Diamond Cards
The Diamond Card System is the essential everyday DIY tool kit for your journey to self-awareness.
The system consists of a beautifully boxed set containing 58 cards, a 400 page explanatory book and links to online audio mediations to help guide through the Diamond Process. Each card you choose (by intuition) helps you discover the facets of your limitations.
Packed with wisdom and insights, let the cards help you become the person you wish to be.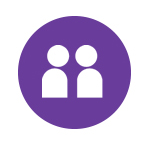 One on One Healing and Coaching
Our personal consultations guide you through the process of creating powerful change in your life. We teach you how to release your patterns of the past, connect to your inner core and open your heart to the joy of living in harmony.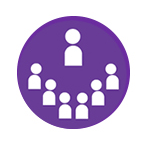 Diamond Cards – 1 day Workshop
This workshop uncovers the true power of the Diamond Cards. You will learn how to use the Diamond Cards self-healing system in both your personal and business life, and a number of tailored processes to help deal with and release the emotions, feelings and barriers that surface when using the cards.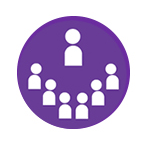 Diamond Process – Flow – 1 day Workshop
Your body sends you signals and gives you the information you need to move forward in life whether you understand the information on not.  Using movement you will consciously connect and listen to the signals from your body guiding you towards achievement of your goals.
In The Diamond Process Flow workshop you will learn how to restore flow of energy within your life, how to move in flow with your energy but also understand how your energy affects others.  You will understand how to move on your own path towards freedom instead of walking the path of others.
Receiving and Manifesting (Free Audio Diamond) - It is only when you focus on creating a new venture or relationship that you truly understand the relationship you have with yourself. 
In this audio discover the hidden rules, patterns and beliefs that govern your life.  Identifying the hidden emotional needs that block your path forward will help you to release them.  You are ready to create the life you want.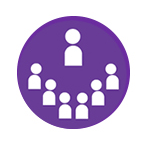 Diamond Process – Tuning In To Higher Levels of Consciousness – 1 day Workshop
The benefits of meditation on the mind, body and soul have been proven time and time again. In this workshop, you will learn how the Diamond Process uses meditation to create emotional well-being and change. Tuning in is a self-meditative state that allows you to work with your energy field from conscious position to help you dissolve stress, anxiety and fear and be happier.
The World of Energy Exchange (Free Audio Diamond) – are you tired of being surrounded by people who are draining your energy or don't give back? Have you lost a sense of self?
In this healing meditation explore the world of energy exchange in relationships. Discover the hidden contracts you have created with others order to receive love. Learn how to create deep, lasting and powerful relationships.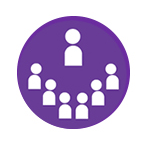 Diamond Process – Bodywork – 1 day Workshop
This exciting workshop is all about the human energy field.  Bodywork is a form of healing that re-balances, restores and refreshes the human bioenergetic energy field through the chakras.
In this one day course, you will learn how to feel and sense individuals energy fields and learn a chakra based healing method. This is a practical table based method that can be used with friends and clients alike. As with all Diamond Process Workshops, you will learn how to dissolve the rules and boundaries of identity that create limitations in your life.
Set your energy free.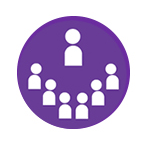 Diamond Process – Facets of Diamonds – 2 day Workshop
This is a powerful two day journey to self. This is an intensive course for those who desire to create the life they want. You will learn to uncover your unique facets, understand the rules and boundaries you subconsciously live by, and release the energy and feelings trapped inside your rules. Set the terms of your own life with us!
Release your Judgements (Free (Free Audio Diamond) – In this audio explore the purpose behind each judgement you make.
We use judgement to decide on appropriate action for a balanced and harmonious live. However in reality, a judgement based on the past is not always relevant to your present or your future. Explore how your judgements may be creating a cage around you limiting your experience of life. Learn how to connect to what is true for you and live out your true purpose in life.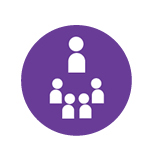 Diamond Process Practitioner Course
The Diamond Process was founded on the idea that a Diamond is a symbol of one's individual identity and sense of self. We must uncover our facets of self before we are able to grow and evolve as individuals- self-awareness is fundamental to self-development.
This certification course is both for practitioners and for those wishing to deepen and expand their healing abilities in their respective fields. You will learn to use the universal field and collective consciousness to support growth and development through variety of healing methods and approaches tailored to help the practitioner manifest their own unique style of working with the energy world.
This course will cover:
Self-image and identity (set points)
The development of personal identity
The development of identity in business
Learn to use the universal field and collective consciousness to support growth and development
Rules and boundaries in depth
How to reset healthy boundaries
Using the power of the Universal Force to restore emotional flow
Includes guided scripts for specific healings on how to:

Increase sales
Blocks to prosperity
Dissolving family dynamics
Creating heart connection